A couple of weeks ago Marvel Lovers were heartbroken to wake to the news that Sony had walked out of the Negotiating table with Disney over the right to produce Spiderman Movies and Spiderman's inclusion in the MCU.
Disney wanted the film to be financed on a 50/50 basis, with Feige remaining in a consulting producer capacity. Sony is believed to have proposed keeping the arrangement under the current terms, which stipulate that Marvel receives about 5% of first-dollar gross and all merchandising revenues.
This disagreement was made very public and the public did not take it well.
A few more days passed, and Sony came out to say they don't see themselves coming back to the table in the foreseeable future and that was that.
And when news broke that Apple who is creating their own Streaming Service was interested in buying Sony and their rights to Spiderman (because Apple and Apple's Pixar are in a serious need of content if they are going to enter an industry dominated by the likes of Netflix and Disney +).
With all these damning and confirming News, Comic Bloggers, Movie Watches and the entire Superhero fandom moved on and we began our movie theories moving forward and pasted the MCU's Spiderman and focused on the possible New Sony Spiderman with the same Actor; because that's obviously not confusing enough.
Thankfully, flash forward a couple of weeks to Friday Night September 28th, 2019. News Broke that a new deal was signed late on Thursday night. Negotiations involved top players from both studios, including Sony Pictures chief Tom Rothman, Feige, and Walt Disney Studios co-chairs Alan Horn and Alan Bergman. In exchange for lending Feige's producing prowess, Marvel and Disney will receive roughly 25% of the profits, according to insiders. Disney will retain its merchandising rights and will put up roughly a quarter of the financing. As part of the arrangement, Spider-Man will also appear in one future Marvel Studios film.
The film is scheduled for release on July 16, 2021. Amy Pascal will also produce through Pascal Pictures, as she has on the first two Holland-led films.
"I am thrilled that Spidey's journey in the MCU will continue, and I and all of us at Marvel Studios are very excited that we get to keep working on it," Feige said in a statement. "Spider-Man is a powerful icon and hero whose story crosses all ages and audiences around the globe. He also happens to be the only hero with the superpower to cross cinematic universes, so as Sony continues to develop their own Spidey-verse you never know what surprises the future might hold."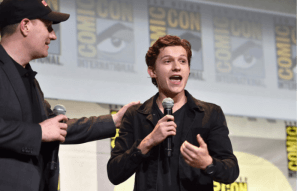 While that sounds great, it also sounds politically correct; What his statement means is that Yes: Spiderman is back in the MCU and Disney will co-produce Spiderman 3 and He will appear in upcoming MCU Movies like Avengers 4 and 5.
My like was squarely focused on "He also happens to be the only hero with the superpower to cross cinematic universes, so as Sony continues to develop their own Spidey-verse you never know what surprises the future might hold."
Means Sony will also be developing Spiderman movies with the same version of Spiderman and creating their own continuity Movies you can expect Spiderman to be featured in are:
So yes, Sony agreed to an agreement that allows them to "Eat their Cake and Have it." And Marvel has licensed the rights to Spider-Man to Sony for nearly two decades, an agreement they forged prior to Disney's $4 billion acquisition of the comics company in 2009. Sony achieved critical and financial acclaim with its first round of Spider-Man movies, which were directed by Sam Raimi and starred Tobey Maguire. Its second effort, starring Andrew Garfield and directed by Marc Webb, was far less successful, sending the studio back to the drawing board.
By bringing Marvel and Feige back into the fold with 2017's "Spider-Man: Homecoming," the studio was able to recapture the creative mojo of the first series. It also got a boost from having Holland's web-spinner appear in Avengers movies, with Spidey becoming a key member of the super-team. Sony said it was pleased that a deal had been reached.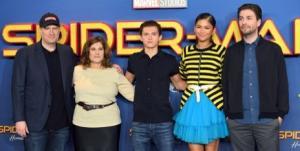 "We have had a great collaboration over the last four years, and our mutual desire to continue was equal to that of the many fans," said Robert Lawson, chief communications officer for Sony Pictures Entertainment. "We are delighted to be moving forward together."
My prediction for the Sony/Marvel Spiderman Movie Schedule that perfectly answers the question of why Sony came back to the negotiating table is:
Venom 2 (with a spiderman Cameo at the End)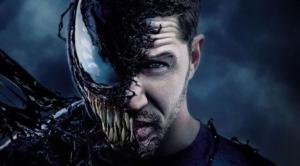 Spiderman 3 Hunted or (Can't Come Home) with a Venom Cameo at the End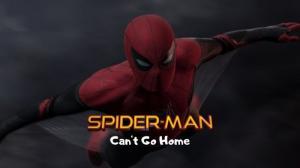 It seems like Sony and Marvel are on a one at a time co-financing deal for Spiderman. Because Sony agreed to the original terms Marvel proposed over a month ago that was rejected.
But regardless Spiderman 3 is officially scheduled for released July 16, 2021. So, Spiderman 3 is in Marvel's Phrase 4 Schedule. And this begs the question if all this was a publicity stunt.
"I don't think so, because before, it was the Money Guys of Marvel and Sony who came to a disagreement and no one like that. So, it seems in the late hours of Thursday, the guys from Sony and Marvel who actually understand the Spiderman Character sat down and came to an understanding that actually makes everyone happy. And most especially one that makes the fans happy.