What is WriteCheck?
WriteCheck is an online plagiarism checking tool by Turnitin. It also has a grammar checking tool designed by ETS® and a Tutor service by Pearson®.
Before we dive further into WriteCheck let's talk about plagiarism and why you should care about it.
A lot of people believe plagiarism is simply duplicating the work or leveraging the ideas of an original work belonging to someone else. But plagiarism is a serious offense and is considered academic and journalistic dishonesty and a breach of ethics.
In academic cycles, plagiarism can result in students obtaining zero marks for their research papers and essays.
According to the Merriam-Webster online dictionary, to "plagiarize" means:
To steal and pass off (the ideas or words of another) as one's own.
To use (another's production) without crediting the source.
To commit literary theft.
To present as new and original an idea or product derived from an existing source.
Plagiarism is simply the failure, or inability to cite your references properly.
Fair enough, the idea that ideas can be stolen is weird because "there's nothing new under the sun". But that's the point exactly.
According to Lawmakers, it is possible to steal both words and ideas
"The expression of original ideas is considered intellectual property and is protected by copyright laws, just like original inventions. Almost all forms of expression fall under copyright protection as long as they are recorded in some way (such as a book or a computer file)."
All of the following are considered plagiarism:
Turning in someone else's work as your own.
Copying words or ideas from someone else without giving credit.
Failing to put a quotation in quotation marks.
Giving incorrect information about the source of a quotation.
Changing words but copying the sentence structure of a source without giving credit
Copying so many words or ideas from a source that it makes up the majority of your work, whether you give credit or not (see our section on "fair use" rules)
As serious an issue as plagiarism, plagiarism can be avoided this by simply citing your research work. Yes! By simply referencing your source materials.
Citing and/or documenting your sources utilized in your research serves two purposes: it gives fitting credit to the authors of the resource materials utilized, and it allows those who are reading your work to reproduce your research and discover the sources that you have listed as references. The Harvard, MLA and the APA Styles are the three most popular citation formats.
The failure, or inability to cite your references properly is plagiarism.
Hence Plagiarism can be avoidable!
WriteCheck was developed by Turnitin. (Turnitin is an authenticity checking tool that aids in the prevention of plagiarism). Turnitin is integrated into the Assignment assessment tool in all online classrooms and is managed by the classroom support. Meaning that anytime you submit a research paper for grading it will automatically be reviewed by Turnitin.
Here's a preview of a Turnitin System in a classroom: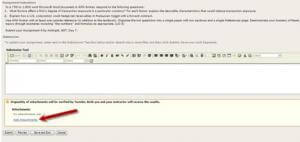 Turnitin developed WriteCheck to help students review their work before submitting. WriteCheck helps students mature in their writing by not only checking for plagiarism but also identifying grammatical errors.
WriteCheck was developed with the aid of instructors and researchers who saw the need for a presubmission plagiarism checking tool for students with the same level of quality as Turnitin.

What's great about WriteCheck is that it searches the same databases as Turnitin. But while Plagiarism found via Turnitin are added to the student's database of papers, in WriteCheck they are not.
Writecheck shutting down
Sadly, earlier this week I received an email that Turnitin is shutting down WriteCheck on the 1st of July 2020 (Read here: Turnitin.com FAQ).
WriteCheck stated the reason for this decision as followed; 
"When we first introduced the WriteCheck service, our goal was to provide students feedback on text similarity—whether it was a need to add a citation, paraphrase, or incorporate more of their own ideas—to help them understand how to write with integrity.
Since students now have easier access to writing drafts and accessing feedback using our flagship product Feedback Studio within their assignment workflow, WriteCheck is no longer needed."
WriteCheck and Turnitin have accepted the reality of the world right now. Writing is beyond grammar and plagiarism and research assisting platforms like projecttopics.org has been designed to serve the needs of all academic and non-academic writers.
With the following tools:
And a writer for hire service. Yes, the time of WriteCheck by Turnitin has come to an end but, there is hope. The emergence of free online plagiarism checking tools like ours that help improve your writing. We have the same mission as Turnitin and WriteCheck; to help students improve their writing ability and be the best research writer possible.