Time Management Tool
Technology provides us with lots of benefits that almost all of us get to enjoy. It allowed people to be connected even if miles apart, it made working remotely possible and it has definitely provided a way to improve
Whether you're just starting your own business, already managing a team, a freelancer or even an executive from big industries, you have surely incorporated technology in your day to day activity. However, one thing that seemed impossible to extend that you can do to your deadlines and those projects you choose to ignore first, is time.
If you are working in a fast-paced environment, you have surely felt that time is never enough compared to the number of things you have to do. You may have already tried to set up priorities and goals to be able to do it but to no avail, projects just seem to overlap one another.
Luckily, as technology continues to evolve, time management tools have also been developed. When used wisely and effectively, it is a great way to boost your productivity and to maximize your hours daily.
It can help carry out tasks and deliver projects in a timely manner. Depending on your needs, there's a lot of choices now of time management in the market. Varieties of time management include to fight procrastination, help you boost your mood, increase your focus, divide task with your team and help improve communication with them.
With these, one of the questions that remain to be answered is, what is the best time management time tool that will work for you? On this list, we have prepared the 10 best tools we can gather to help you decide.
Best Time Management Tool to Use in 2020
1. DeskTime
Considered best for freelancers, Desktime also works for a team with a larger number who wants to monitor their tasks and projects in one collective place. It is a combination of project management and project analysis and both works for desktops and mobile devices.
Businesses who rely on Desktime can benefit from saving some financial resources as it makes sure that workers perform their given task on their designated company time. This application also even it is not connected to the internet.
Price: Starts at $7 per user per month with a free trial
2. Timecamp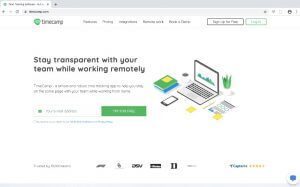 Timecamp aims to maximize team productivity with its time tracking functions. You can have accurate timesheets and detailed reports that can allow you to improve your project's profitability and lets you collaborate with your team and even your clients.
Automatic Time Tracking found in Timecamp can also be used for internet usage monitoring. While you can also assign an entry to the correct project, it also enables you to track and monitor your team's productivity and time spent on the project. It even allows you to integrate several apps like Slack, Jira and Evernote.
Price: Starts at $5.25 per user per month with a free trial
3. Trello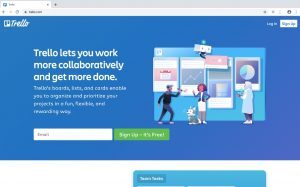 Works like your digital bulletin board, Trello is a project management app that creates cards for each of your task or project that needs to be completed. If you are looking for a fun and game-like tool to manage your time, then this might be the one for you. You can organize your "board" in any way you want and add themes like "completed" or "in progress". You and your teammates can easily browse the task and add even add comments, pictures, dates to customize it.
Its highly visual approach to project management makes it more enjoyable which will likely make you more organize and productive. You can also browse tasks easily with your teams.
Price: Starts at $9.99 per user per month with a free trial but come with a FREE version for a single user
4. Asana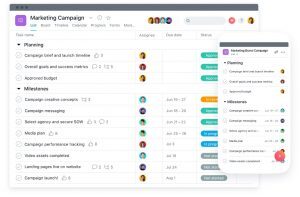 Considered as one of the most popular and most used task manager apps, ASANA can be used both for personal and for organization purposes. Though it does not have built-in time tracking and project timeline some of the known time management tools, its task management and collaboration features make it extremely flexible.
It has a highly intuitive and flexible interface which makes it easier for teams to collaborate and work on projects.
Pricing: FREE with paid tools that start at 13.49 per user per month
5. Tmetric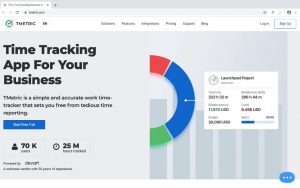 With over 70,000 users ranging from freelancers to companies, Tmetric's clean interface can give a visual timeline of the activities throughout the day that can be turned into billable hours.  It is a user-friendly online time tracker where you set budgets and rates for your projects, get detailed reports on your time and money, generate screenshot and even calculate your employees paid off.
You can also integrate Tmetric with other tools like Trello, Basecamp, GitHub, Zendesk, Asana and many more.
Price: Tmetric starts at $5 per user per month
6. Toggl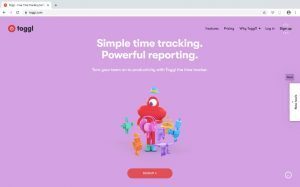 Toggl, a cloud-based application, it includes tracking reminders and idle detection to make sure that the work gets done. It is also a tool that allows you to break down your hours worked so you can analyze it and determine which is productive or not. Toggl is considered to be one of the easiest time tracking tool in the market these days and can be used both online and offline. Though it is web-based, you can also get an app for your desktop, Android and IOS that syncs in real-time.
Once you run Toggl, all you have to do is click the "start" button, start tracking your time while you do your tasks and press "stop" once done. As easy as that.
Price: Starts at $10 per user per month with a 30-day free trial
7. ManicTime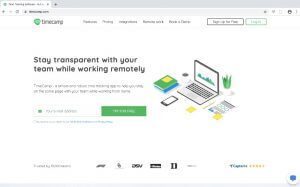 ManicTime is a downloadable management software that can run locally thus making your data local. Since it does not connect to any remote server, you can be assured that there is no privacy concern that you might encounter unlike those other cloud-based applications and software.
Working just like its cloud-based counterparts, ManicTime can also keep track of the time spent either on a local file or while on the internet.
Price: Starts at $67 per user per year but comes with a FREE version
8. Todoist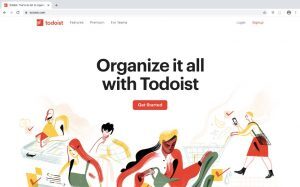 Todoist is simple and straight forward with its aim – a digital to-do list.
But more than that, Todoist is a strong and powerful task management application that may be used by an individual, professionals, and individuals. You may use your shopping list, your household chore or use it as a collaborative tool for your team.
It is widely used by around 10+ million people worldwide and praised by many as a life-changing app.
Price: Starts at $3 per user per month but comes with a FREE version
9. Focus Booster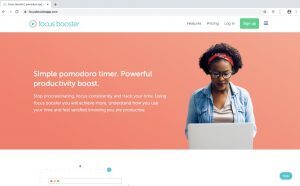 If you are having a hard time managing your time and your focus, Focus Booster can do the trick for you and help you manage your workday. Aside from the fact this application is free, it uses the Pomodoro technique to help you improve your focus and productivity.
Pomodoro technique is a popular time management hack that lets you divide work into 25-minute sessions, separated by a 5-minute break in between that lets you refocus on your task before doing it again.
Price: Starts at $2.99 per user per month with a 30-day trial but comes with a FREE version
10. Timely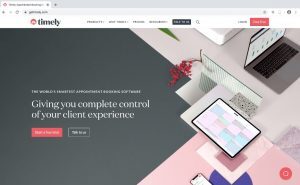 Timely, is an app that has the ability to learn from your previous calendar that can help you with your current and future tasks. It is an innovative time-tracking and schedule tool that helps you organize your workweek effectively and efficiently. Your data is then secure to its Memory Tracker that can analyze your recorded work and manages your workweek in advance. In this way, you can know how much time you'll be needing for your current and future tasks.
Price: Starts at $12.50 per individual user per month with a free trial
Final Thoughts
Whatever your goals are, these applications can help you boost your productivity. It may not do all the work for you, but it can definitely make your life easier. Depending on your need, choose the right time tracking and management tool for you. You may juggle a lot right now on your plate but by using these tools to help you effectively organize your task and make the most out of your time, there would be no hindrance to your success.