How to Improve Your PowerPoint Presentation
There are different occasions that can demand that you do a PowerPoint presentation. You may have to do it in a conference or maybe it is a seminar that you are supposed to present as a student, it might even be that you personally want to use it to communicate some things to certain people in a particular setting. Regardless of whichever place or situation in which you have to do a PowerPoint presentation, it is important that it is properly prepared and done so to be able to properly pass across the points and have an effective presentation. It is not just about doing a PowerPoint presentation, it is about doing it in a way that will be effective enough. To be able to do a good PowerPoint presentation requires you to know some things and be able to apply some tips, a PowerPoint presentation is supposed to make your presentation more attractive, clear straight forward and effective and not the other way around. Improve your PowerPoint presentation with these tips.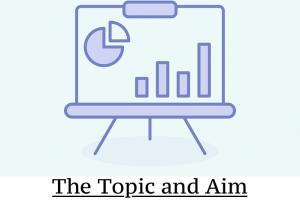 1. The topic and aim
First of all, you must be sure of the topic of your presentation and know what the aim of your presentation is. What are you going to be trying to achieve with the presentation? Or what is the essence or the purpose of the presentation? This will help you to be able to prepare your PowerPoint slides in a way that will agree with that purpose and that will push towards achieving the aim of the presentation. It is important for you to first of all settle the matter of the objective of the presentation and to put the objective in mind while preparing slides.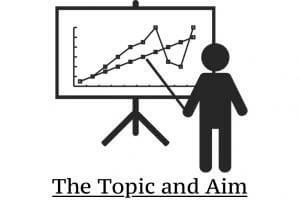 2. Have a proper outline
Have a good outline and a good sequence for your PowerPoint presentation. This is very important because this is what will ensure that the ideas flow as they ought in your presentation. If everything is muddled up and there is no proper sequence then the flow of ideas will not be there and it may make it difficult for your listeners to follow your presentation sequentially, but when you have a good outline that is in a good sequential manner which people can easily follow to understand what you are saying, then it will make your presentation to have a flow. Therefore, ensure that you have an outline that is in a good order that can really help you to take the people through right from the beginning of your presentation through till the very end. It is not enough for you to have good points you want to present or good content to dish out, you must be able to arrange these points in an orderly manner, understandable, and in a way that people can follow through sequentially.
3. Use proper font and font size
Ensure that you use the right font and font size when you are preparing your PowerPoint slides. This is very important because you may be able to read the words on the slides when they are still on you PC but when you project the PowerPoint slides using a projector you might discover that the font  and font size that you have used is not visible enough. Therefore, ensure that you put this into consideration and use a font and a size of font that will be visible even when projected. It won't be good enough that you have prepared your slides and then you are presenting but people you are presenting to cannot see the words on your slides very well. This can be avoided if you use the right font and font size.
4. Use the right colors
Also ensure that you combine colors in the right way. Be careful to make sure the background color used in your PowerPoint presentation slides has a good contrast with the color of the words or text color that's used. This is to make it possible for the words to be visible. If you use a background color that does not have good contrast with the color of the texts on your slide then the words may not be as visible as they ought, and that will not be good for your presentation. Therefore, ensure that whatever colors you are using for the background have a good contrast with the text color. The content on the slides must be seen, do not sacrifice them for colors.
5. Avoid using moving animation effects
It may look somewhat creative and probably interesting to you to use animation effects to be moving the contents on your slides, but this may not be very helpful and necessary when you have to do serious presentations. Imagine you have to do a timed presentation; would you rather prefer for the animation effects to waste your time? Especially when you have to do serious presentations, why not just put up your content on your slides normally and properly and avoid unnecessary animation effects?
6. Insert visuals
You can also try to insert visuals into your presentation. This is likely going to make it more interesting, all your slides should not just be words and words, you can put in graphs, diagrams, charts, tables or pictures where possible and where necessary. This may even help to drive your points home better. If you explain a point or idea in a slide using words, you may decide to put an image after to buttress or support the point.
7. Finish slide-preparation early
Endeavor to finish preparing your slides early. This is so that you can have time to practice. Do your best, plan your time very well in such a way that you can be able to put all the content you need to put into the PowerPoint slides at a good time and be done with the preparation of the slides early to enable you to have time for practice before the real presentation. Also ensure that you keep the file very well and try to have a backup for the PowerPoint file so that you do not lose the file before the day of the presentation. Do what you can to avoid any bad surprise. Have a back-up for the file in another storage apart from your PC.
8. Practice well
When it comes to practicing, make sure you practice as much as possible. The more you practice the better you get. You can decide to have a demo practice in front of some of your friends and let them ask you questions.  Just ensure you do a good practice so that you can acquaint yourself and familiarize yourself with the ideas and the points in the presentation before the real day, and to master how to express your ideas well enough.
9. Attend other presentations
If it is a situation where there are a number of presenters, probably having some people presenting before you, then endeavor to be present to witness those people make their presentations and listen to them. This will help you to be able to get a feel of the presentation mood, you can observe the way the audience are responding to the presenters or the kind of questions they are asked or what corrections are made, which may be useful for you to take note of also.